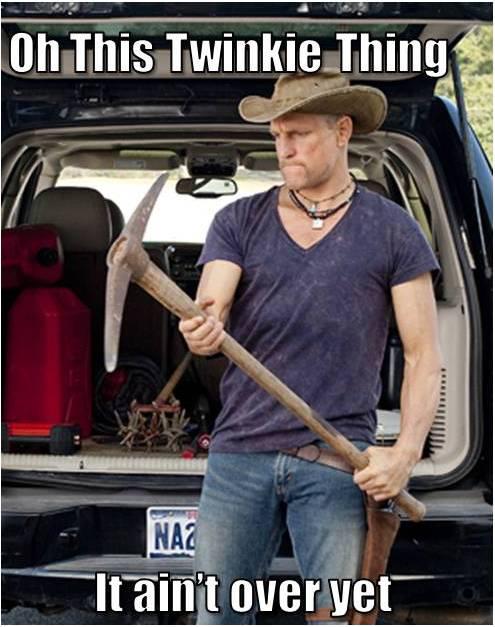 Actually I'm on a mission to find Ho Hos. My family is huge so for Christmas, everybody's name goes into a bag and we each pick a random person for a secret Santa type deal, rather than buying presents for everyone. This year I got my cousin Luke, who has a severe peanut allergy. He can't have a lot of the tasty treats we all take for granted. Well, he loves Ho Hos, one treat that he can have because they have no risk of having any trace of peanuts in them. The equivalent to Ho Hos is Little Debbie's Swiss Rolls (which I personally prefer), but they have a peanut warning on the box. Soooooo I think I'm going to have to resort to eBay or Amazon to buy an overpriced box of Ho Hos for the poor kid.
I realize I'm rambling and there's really no point in my story, it's not like any of you can help me, I just wanted to use the Zombieland reference and this place is way too dead lately.
"I WANT MY CADDY BACKKKK! Stupid little bitchessssss!"
Anywho......Wassupppppp?! Not much new here. I gots a new car that I'm slightly obsessed with. It's an Impala SS; I call it my little anti-Prius. That's pretty much it. Just working and trying to find another job. I had an interview on Thursday at a rental car place that I REALLY REALLY want and I'm starting to get antsy because I haven't heard anything. The interview went well, they just need to run a criminal background check and get my driving record from the DMV, which as anyone who has any experience with the DMV knows, they're slow. And that's probably an understatement. If I get this job, I'll be getting over 30 hours a week between both, so I'd be able to start saving for our escape from NY. We will already be able to get a new place out of this area with our tax returns in the spring, but I really want to get out of this shitty state, as I've mentioned 82634876 before. Not sure we can swing that on tax returns alone. Sooooo fingers crossed!
Music Freak




Posts

: 1392


Join date

: 2010-05-15


Age

: 29


Location

: New York (No, not the damn city)



Well damn. This sucks. I always wanted to try a Twinkie since they are always mentioned on TV not to mention the great movie that you quoted. Now I guess I will never be able to taste them. Were they good? How did they feel like?

Oh sweet. Impala like the Winchster car?

What's a tax return? Did you pay more taxes then you should have last year?
Leliel





Posts

: 2841


Join date

: 2010-05-16


Age

: 106


Location

: 51°10′44″N 1°49′34″W



No idea what the Winchester car is, but mine is the red one.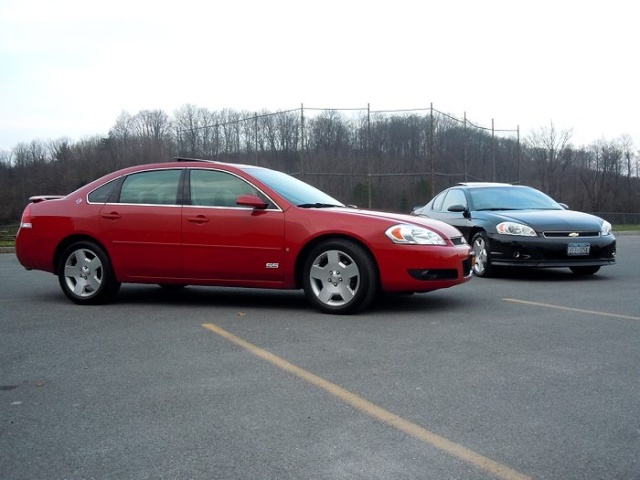 A tax return is just what you said, it's the extra that they took from my income.
Twinkies were pretty much just pieces of yellow cake stuffed with frosting. They were okay. Not my favorite though.
Music Freak




Posts

: 1392


Join date

: 2010-05-15


Age

: 29


Location

: New York (No, not the damn city)



Oh nice car. I really like it!
This the tv one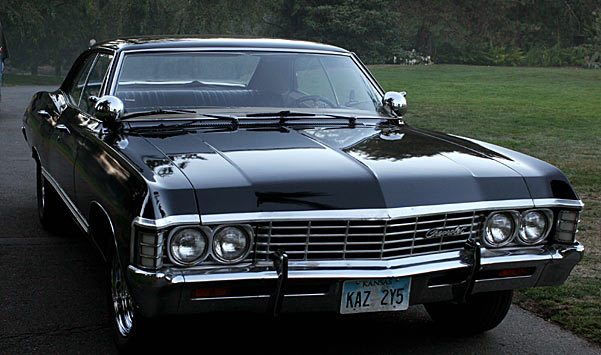 Sounds good. Here is to hoping someone will buy the brand so that I can taste it some day
Leliel





Posts

: 2841


Join date

: 2010-05-16


Age

: 106


Location

: 51°10′44″N 1°49′34″W



---
Permissions in this forum:
You
cannot
reply to topics in this forum